FRU 40K6823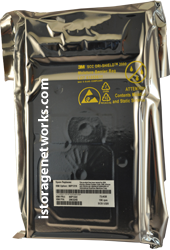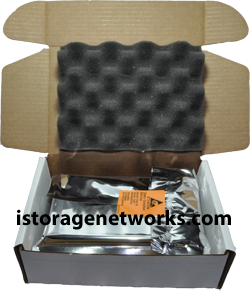 Description
Avoid "New Bulk"
Warranty
Stock Status
The 146.8GB 15K rpm 4Gbps Enhanced Disk Drive Module (E-DDM) FC disk drive FRU 40K6823 requires an available disk drive bay in one of the following IBM products: DS5000 Series, EXP5000, DS3950, EXP395, DS4700 Models 70 and 72 Midrange Disk Systems (1814-70x and 1814-72x) or DS4000 series products with the EXP810 Fibre Channel Expansion Storage Unit (1812-81A, 1812-81H). This Enhanced Disk Drive Module (E-DDM) is a 4Gbps hot-swappable Fibre Channel (FC) Disk Drive option that requires the Link Rate Switch setting of the EXP810 expansion box to be set to 4Gbps in order to operate at 4Gbps. If the Link Rate Switch is set to 2Gbps in your configuration to accommodate 2Gbps drives that you may have, this drive will auto negotiate and run at 2Gbps to coexist with your 2Gbps components.
Learn more
about how vendors advertising 40K6823 drives as
new bulk
or
new pulls
are NOT REPUTABLE. Products advertised as
new bulk
or
new pulls
are not actually
new
and usually come with a 90-Day or less warranty. Bulk 40K6823 units usually have thousands of POH (Power-On-Hours) recorded in the log pages and outdated firmware revisions.
1-Year Advanced Exchange Warranty.iStorage Networks will ship a replacement drive before requiring the return of the old unit.

Learn more about our 855-RMA-DISK Service or submit an automated replacement request for a failed 40K6823.


| | |
| --- | --- |
| Quantity of 40K6823 in Stock | Location |
| 23 | Westford, MA |